Dolphin Tour in Zanzibar
This is a morning excursion, the main attraction of the Dolphin Tour in Zanzibar being able to swim close to the dolphins, actually its swimming with the dolphins. Being very social themselves you can even get to play with them.
Are Dolphins Friendly?
Dolphins are known for being friendly, but they are wild animals that should be treated with caution and respect. Interactions with people change dolphin behavior for the worse. They lose their natural wariness, which makes them easy targets for vandalism and shark attack. These dolphin you are visiting are not in captivity or tamed so it important to take precaution.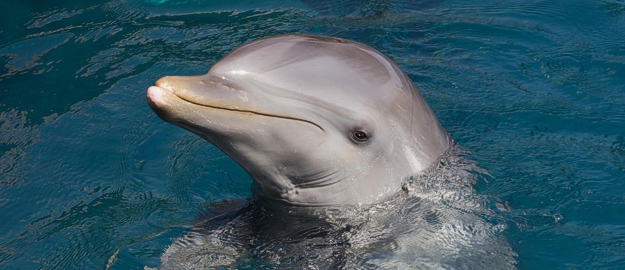 What the Trip Includes
Itinerary Basics
| | |
| --- | --- |
| Attribute | Itinerary |
| Schedule | 07:00 to 10:00 (fixed time) |
| Starting point | Kizimkazi, South |
| Termination point | Kizimkazi, South |
| Key activities | Sightseeing, snorkeling |
| Memo | The dolphins are not in captivity, its imperative to stick with the time to catch up with their routine |
Swimming with Dolphins
Kizimkazi fishing village is home to several schools of the Bottle-nosed dolphins and Humpback dolphins, which are sighted following a short boat trip from the village. The dolphins are very friendly and playful. The best part is getting into the water and play with them.
Visit the Oldest Mosque in East Africa
Kizimkazi is also the site of a 12th century mosque, the earliest evidence of Islam in Zanzibar and East Africa, and is thus worth a visit for both natural and cultural reasons. The Kizimkazi Mosque is one of the oldest Islamic buildings on the East African coast.
Prices for the Dolphin Tour (to December 2022)
Categories
Standard
Premium
Premium+
Adult
US$30
US$45
US$55
Child (5-10)
US$26
US$38
N/A
Baby
Free
Free
Free
Group from 5
US$23
US$34
US$41
Single supplement
US$5
US$5
US$5
‣ Price inclusion
Menai Bay Conservation fee
✔
✔
✔
Life jacket, mask and flippers
✔
✔
✔
Boat charter and skipper
✔
✔
✔
Transport waiting charge
✔
✔
✔
Bottle of mineral water
✔
✔
✔
Omelette and chapati
✔
N/A
N/A
Soft drinks
N/A
✔
✔
Alcoholic beverages (adults only)
N/A
N/A
✔
Lunch
N/A
✔
✔
Return transport

*

N/A
N/A
N/A
*Transport is not included in the above costs. It is charged separately depending on your pickup and drop off locations.