Stone Town Tour in Zanzibar
Itinerary Summary
Item
Detail
Minimum price

$15 per person

... more prices
Schedule
09:00 to 12:00 (time flexible)


13:30 to 16:30 (time flexible)
Starting point
Central Market, Stone Town
Termination point
Shangani, Stone Town
Key activities
Sightseeing
Main attractions
The Anglican Church, the Sultan Palace Museum, the Central Market, and the Peace Memorial Museum.
Memo
--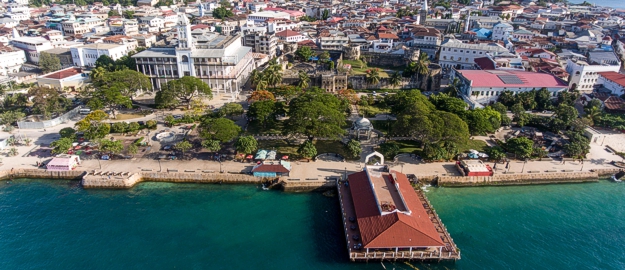 Stone Town aerial view.
The Stone Town offers a chance for history lovers to know and understand the history of Zanzibar through time. Lots of key buildings are still in place, some being turned into great museums like the infamous House of Wonders and the neighboring Old Fort.
The best part of all is exploring the multi-cultural and multi-religion communities living together in harmony. The Stone Town Tour in Zanzibar will make sure you're not missing a thing.
What the Trip Includes
Visit the House of Wonders (or Palace of Wonders)
UNDER RENOVATION!
The House of Wonders was constructed in 1883 by Barghash bin Said, the second Sultan of Zanzibar, as a ceremonial palace. Barghash made the door extra wide so he could enter the house on the back of an elephant, and the building's large pillars and two-story clock tower were covered in white paint.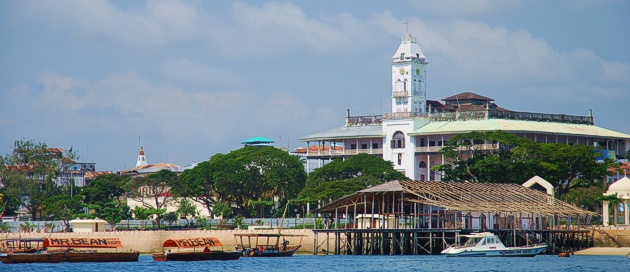 House of Wonders.
Visit the Anglican Church
Visit the Anglican Church of Christ built by Bishop Steers in 1874 and get a chance to walk through the streets of Stone Town and get to buy tropical fruits and spices, while hearing different dialects being spoken by the people of the town at the market.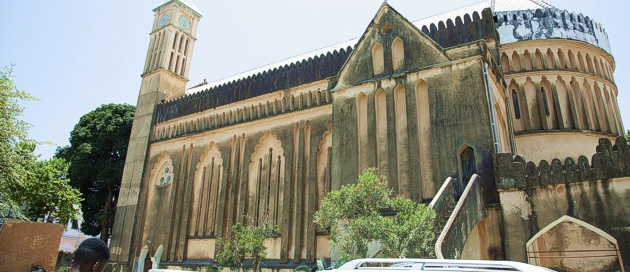 Anglican Church.
Visit the Sultan Palace Museum
UNDER RENOVATION!
Part of a palace complex was the main official residence within the Zanzibar Stone Town. Sultan Said and some of his descendants lie buried in this palace graveyard.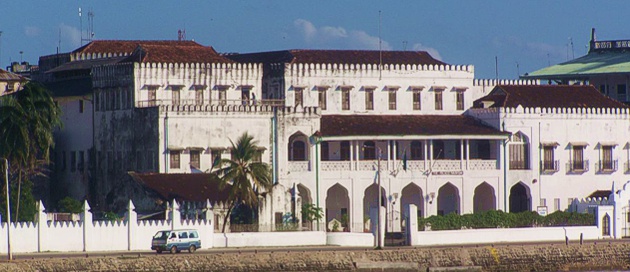 Sultan Palace Museum.
Visit Zanzibar Central Market
The tour starts from Kelele Square, walk along the alleys of Stone Town to the house of former trader Tippu Tip. Then proceed to biggest market at Mkunazini where slaves were cruelty whipped before being auctioned.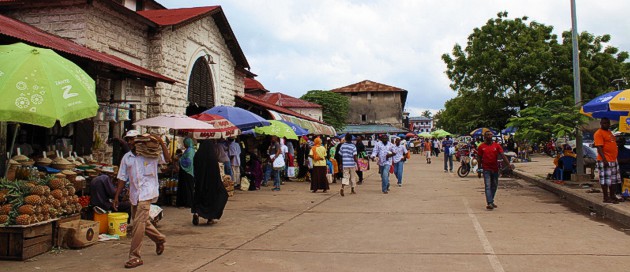 Visit the Peace Memorial Museum
UNDER RENOVATION!
Designed by the same architect who designed the High Court (also located in town), J. H. Sinclair, the National Museum is home to many of memorabilia including, most notably, Livingstone's medical chest.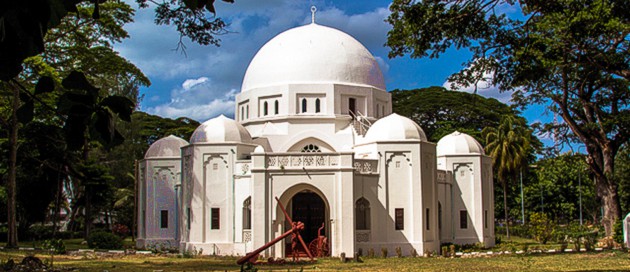 Peace Memorial Museum.
Prices for Stone Town Tour
Categories
Basic
Premium
Plus
Adult
$20
$35
$45
Child (5-10)
$15
$30
-
Baby
-
-
-
Group from 5
$15
$30
$40
Single supplement
$5
$5
$5
Price Inclusions
Tour guide (English)
Entry: Anglican Church
Entry: House of Wonders
Entry: Sultan Palace Museum
Entry: Central Market
Entry: Peace Memorial Museum
Bottle of water
Soft drinks
-
Alcohol (adults only)
-
-
Lunch
-
Pick-up and drop off would be calculated for you separately depending on your location.
Transfers Special Discount
🎁 All transfers within the 2km radius from the tour site are completely free of charge. This is applied immediately upon booking. No coupons or offer codes necessary. Click here for more offers and discounts.