Spice Tour in Zanzibar
On this excursion you'll find tropical fruits, spices and other rare species of plants are among the different vegetation. The Spice Tour in Zanzibar is not only an excursion but a rare experience to prove out why Zanzibar is referred to as the Spice Island.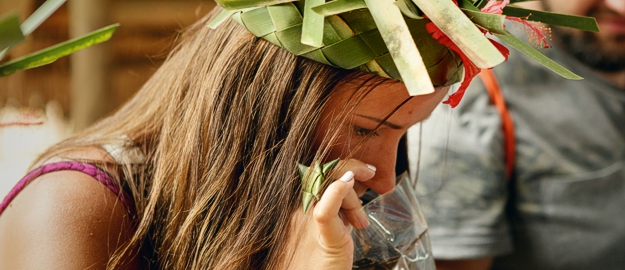 What the Trip Includes
Itinerary Basics
| | |
| --- | --- |
| Attribute | Itinerary |
| Schedule | 09:00 to 12:00 (time flexible) |
| | 13:30 to 16:30 (time flexible) |
| Starting point | Kidichi Spice Farm, Central |
| Termination point | Kidichi Spice Farm, Central |
| Key activities | Sightseeing |
| Memo | -- |
Visit the Kidichi Farm
The Spice Tour begins at Kidichi Village to visit the Persian Baths built in 1850 by Seyyid Said bin Sultan for his wife Princess Shehrzard. They are referred to as "Persian" because their construction was commissioned to Shirazi architects. The word "Hamamni" means "the place of the baths".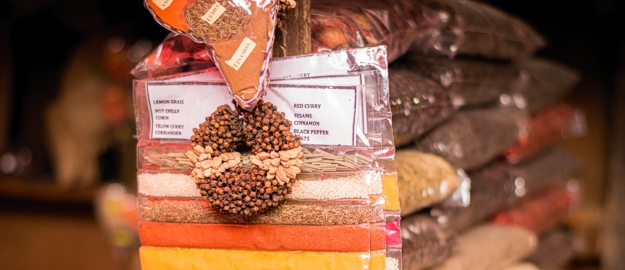 Visit the Kizimbani Village
The Zanzibar Spice Tour proceeds to the Kizimbani Village in the Central District to visit the spice farms to see, smell and test varieties of tropical fruits and spices such as black pepper, coriander, cardamom, cinnamon, cloves, ginger, vanilla sticks, lemon grass, nutmeg etc.
Prices for the Spice Tour (to December 2022)
Categories
Standard
Premium
Premium+
Adult
US$25
US$40
US$50
Child (5-10)
US$21
US$34
N/A
Baby
Free
Free
Free
Group from 5
US$19
US$30
US$38
Single supplement
US$5
US$5
US$5
‣ Price inclusion
Entrance fee
✔
✔
✔
Transport waiting charge
✔
✔
✔
Bottle of mineral water
✔
✔
✔
Soft drinks
N/A
✔
✔
Alcoholic beverages (adults only)
N/A
N/A
✔
Lunch
N/A
✔
✔
Return transport

*

N/A
N/A
N/A
*Transport is not included in the above costs. It is charged separately depending on your pickup and drop off locations.