Game Fishing in Zanzibar
Zanzibar is fortunate in having superb fishing almost all the year. Fishing in Zanzibar is synonymous as some of the most exhilarating and challenging deep-sea fishing is available. It gets more interesting when the North East monsoon blows, the billfish arrive in great numbers.
The 3 Fishing Boats
We considered our clients fishing needs and therefore we have finally included different boat sizes for different fishing needs and budget. Scroll down for the prices of each fishing trip on each boat.
| | | |
| --- | --- | --- |
| The Suli Suli | The Timimi | The Baloo |
| | | |
Itinerary Basics
| | |
| --- | --- |
| Attribute | Itinerary |
| Schedule (half day) | 06:30 to 11:30 (fixed time) |
| | 13:30 to 18:30 (fixed time) |
| Schedule (full day) | 06:30 to 14:30 (fixed time) |
| Starting point | Nungwi, North |
| Termination point | Nungwi, North |
| Key activities | Fishing |
| Memo | -- |
What is the Best Season for Game Fishing in Zanzibar?
What fish is available in Zanzibar for January 2022
| | | |
| --- | --- | --- |
| Striped Marlin | Black Marlin | Blue Marlin |
| Shortbill Spearfish | Sailfish | Broadbill |
| Tuna | Giant Trevally | Kingfish |
| Dorado | Wahoo | Barracuda |
Below are the profiles of each fish mentioned above with its respective season. This should give you an overview of the fishing experience in Zanzibar:
The Striped Marlin
Available from November to March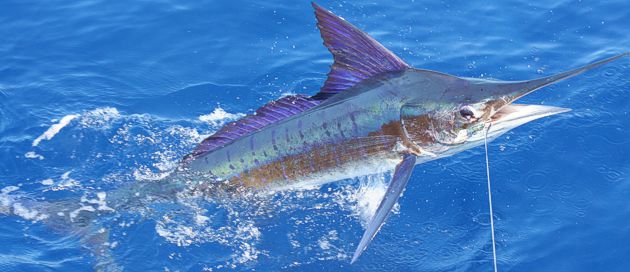 Bio: It is the most prolific of the Marlin and they seasonally migrate through the natural corridor between Zanzibar and the mainland. This fish is well-known for its fighting ability and is renowned for its speed and acrobatic displays. It has a reputation for spending more time in the air than in the water just after it is hooked.
The Black Marlin
Available from August to October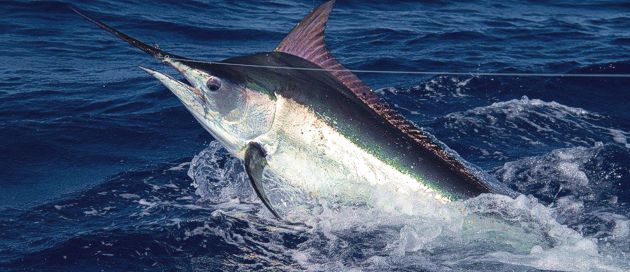 Bio: A highly rated game fishing in Zanzibar, the Black Marlin has the power, size and persistence of which anglers dream! The Black Marlin in Zanzibar and East African waters are generally larger than the other Marlin and have short, heavy bodies with the fins virtually locked in position.
The Blue Marlin
Available from August to October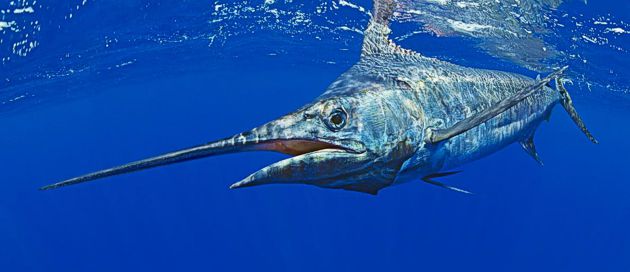 Bio: The Blue Marlin is the largest of the Marlin family. It is a more streamlined version of the Black Marlin. It has a long slender bill extending up to a virtual point on the top of the head where the dorsal fin slants, resulting in a huge speed take off compared to other Marlin.
The Shortbill Spearfish
Available from August to October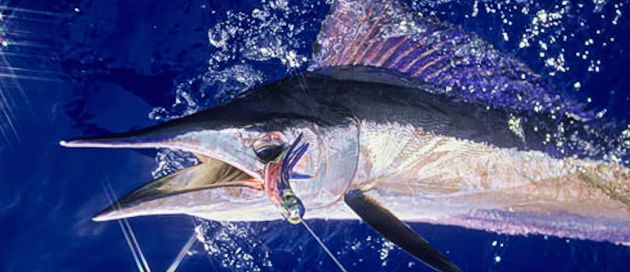 Bio: This elusive game fish does exist in the waters of Zanzibar on the Pemba Channel, but is infrequently encountered and rarely seen and caught. This fish is a highly migratory deep-water species feeding at or near the surface on medium-sized fish, including Dorado, Flying Fish and Pilot Fish, Squid and Crustaceans. They appear to be available all year in small numbers. The methods are the same as for other billfish.
The Sailfish
Available All year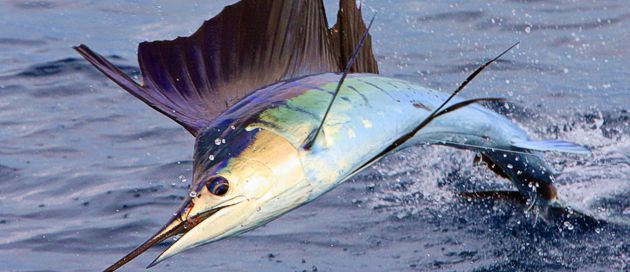 Bio: The Sailfish is one of the most strikingly colourful game fish of all - its outstanding feature is the long, high first dorsal which is slate or cobalt blue with a scattering of black spots. Its body is dark blue and silver and lights up with white dots and lines of electric blue.
The Broadbill
Available All year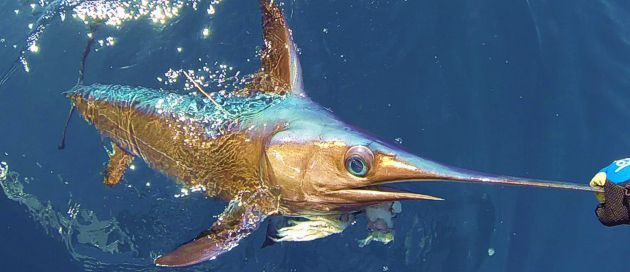 Bio: Broadbill is known as the 'Gladiator of the Sea' due to its reputation of being the toughest of all the billfish with a violent mood, and is considered by many to be the toughest of all billfish to catch.
The Tuna
Available All year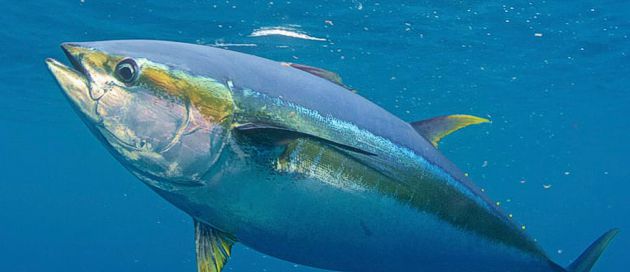 Bio: From August we start to see large numbers of migrating Yellowfin Tuna fish, which are, pound for pound, one of the strongest fish that swim and can put up a challenging fight. These swift, sleek marauders of the worlds' oceans can be picked out from their close relatives by their bright yellow finlets and belly.
Lesser Game Fish in Zanzibar
Available All year
| | | | | |
| --- | --- | --- | --- | --- |
| | | | | |
| Giant Trevally | Kingfish | Dorado | Wahoo | Barracuda |
Prices for Game Fishing in Zanzibar (to December 2022)
Fishing boats
Suli Suli
Timimi
Baloo
Half day of 5hrs
$440
$570
$740
Full day of 8hrs
$645
$845
$940
‣ Price inclusion
Boat and skipper
✔
✔
✔
Bait and tackle
✔
✔
✔
Equipment hire
✔
✔
✔
Snacks (on half day)
✔
✔
✔
Lunch (on full day)
✔
✔
✔
Return transport

*

N/A
N/A
N/A
*Transport is not included in the above costs. It is charged separately depending on your pickup and drop off locations.